FOODSCAPES
at Winner Winner
11 21, Los Angeles

Food Installation - Solo Exhibit

Eating goes beyond a cultural and political act, it is a necessity beyond whim. However, we do little to assimilate certain ethical understandings about our relationship with food.
Through an edible installation, a tangible reflection is made about the respect for natural resources and their future. Do we produce more or waste less?
Ananas Ananas addresses issues around the food production chain, specifically the amount of water and soil going to waste with our residues left unwanted. By illustrating the similarities and the ways we use and abuse resources, we are asking ourselves if we're taking what we want or what we need.
FOUR OLIVES 125L
The liters of water used to produce 4 pickled olives represented by the glass vessels.
ONE APPLE 70L
ONE ORANGE 50L
FIVE BLUEBERRIES 20L
The liters of water used to produce each fruit represented by gelatin and up cycled water.
SALT
2,640 pounds of eroded soil from unsustainable farming is represented by sea salt. This is the collective amount of infertile soil that is no longer useful by the consumption of a single meal from each person attending tonight.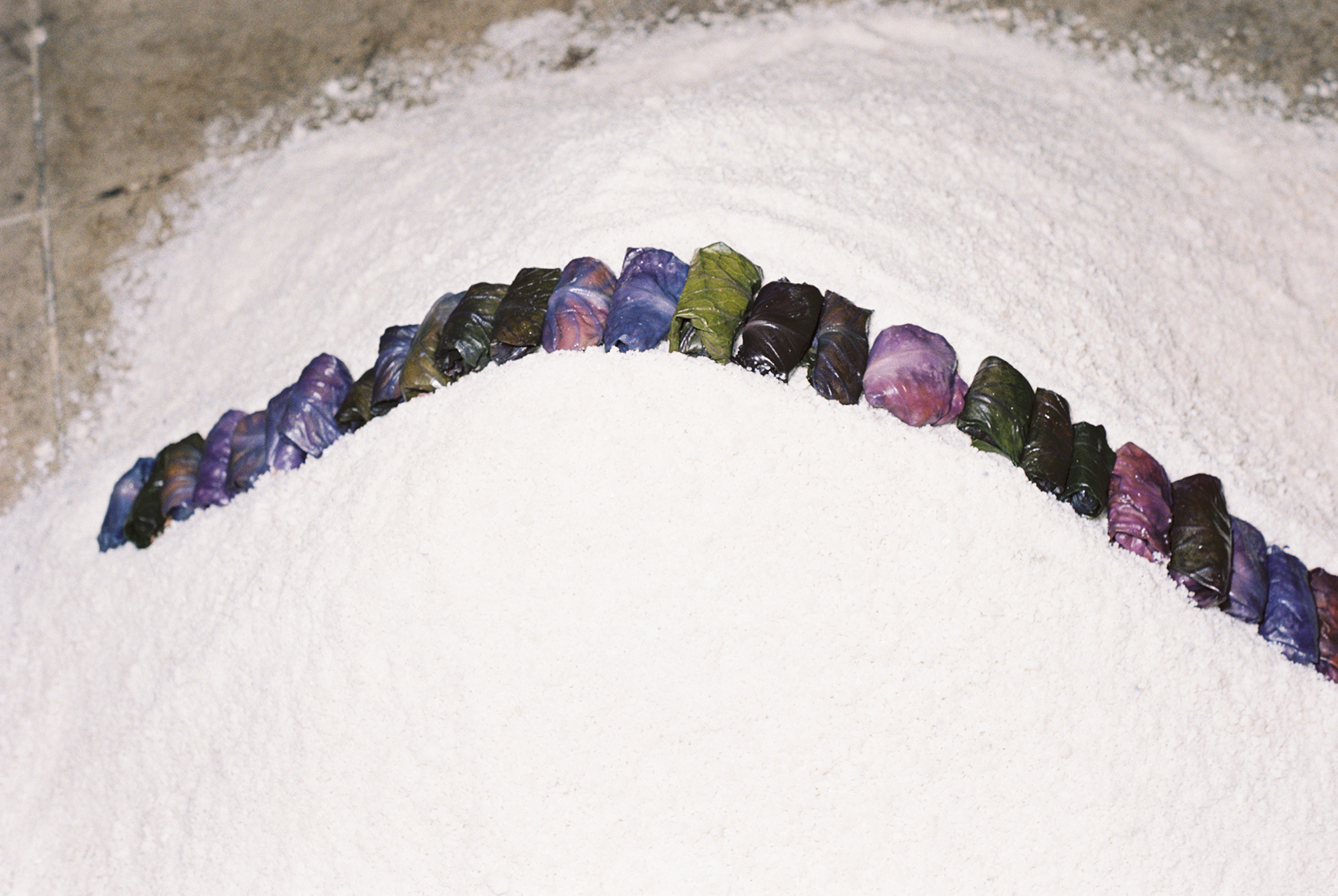 Photos by:
Maya Fuhr